People: foundation of our success
For us, people are real assets, and each person, strong in their knowledge and skills, is the lever of our company's success.
We pay special attention to people, starting with recruitment and selection. We offer everyone the opportunity to join our reality while respecting the principles of diversity and equal opportunity, and we try to enhance without any discrimination the skills and value of each candidate.
We believe in the importance of creating a stimulating work environment
We believe in the importance of creating a stimulating work environment that can offer opportunities for professional and personal growth through structured and continuous training activities.
In the interest of the entire Organization, it is essential to invest in people and it is for this reason that we prefer permanent contracts. The retention of our people also through the contractual instrument allows us to invest in their professional growth and to maintain a serene working environment in which every worker enjoys equal opportunities and rights.
Our Company is concretely committed to acting for a fair and respectful work environment.
Compliance with all applicable legal provisions
Compliance with the provisions contained in the Articles of Association of EF Group and its subsidiaries
Honesty, loyalty, correctness and good faith in relations with employees, customers, suppliers, business partners and representatives of organizations and institutions, and more generally with all those whose interests are directly or indirectly affected from the activities of the EF Group and its subsidiaries
Respect for the physical and cultural integrity of the person; guaranteeing working conditions that respect individual dignity and safe working environments; rejecting requests or threats aimed at inducing people to act against the law and the Code of Ethics or to adopt behaviors harmful to the beliefs or moral and personal preferences of each
EF Group values diversity and inclusion, is committed to equal opportunities and does not discriminate based on age, colour, disability, gender, marital status, nationality, race, ethnic origin, religion, culture, sexual orientation.
EF Group considers occupational health and safety, including that of its staff and temporary workers, as an absolute priority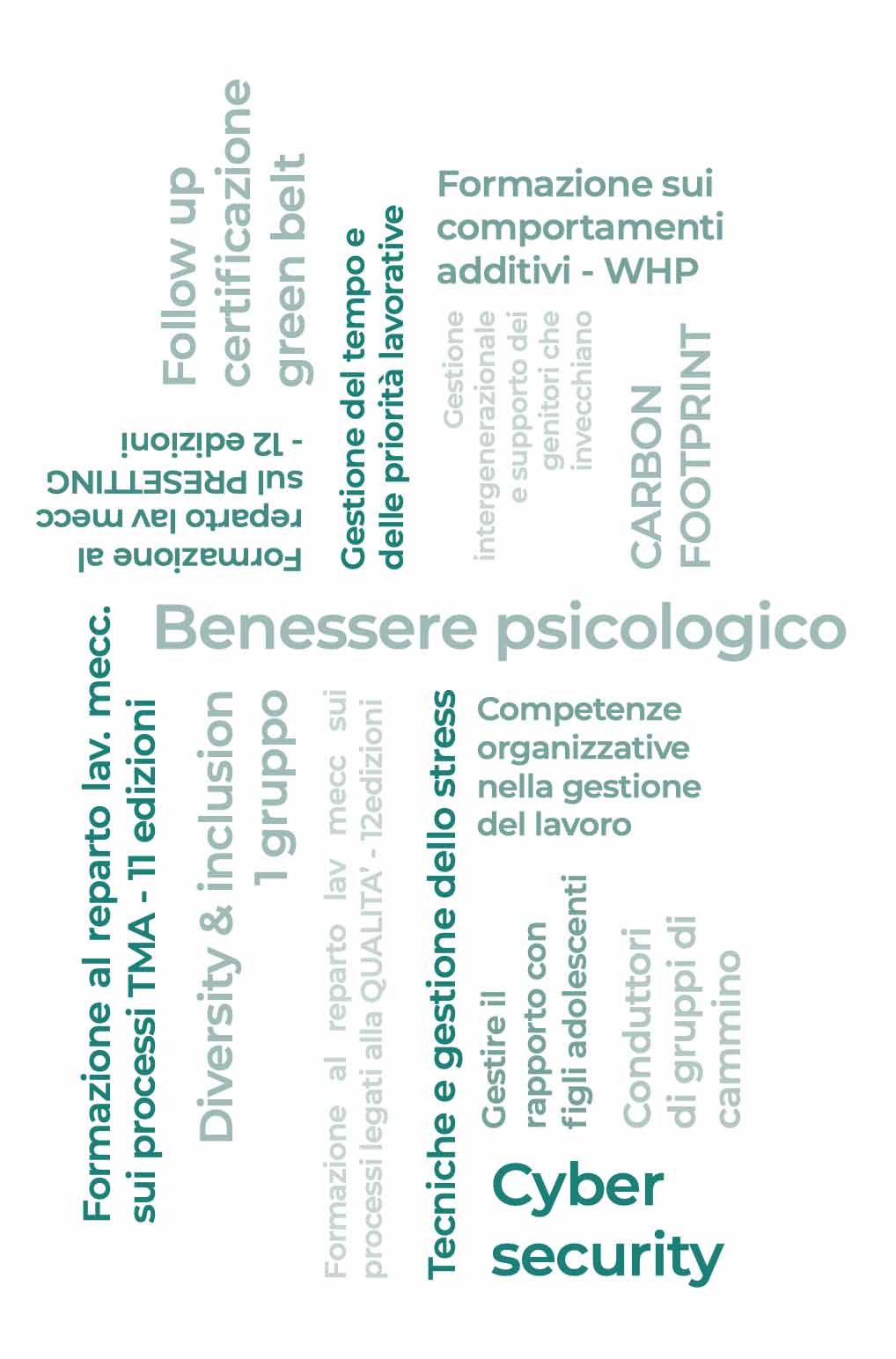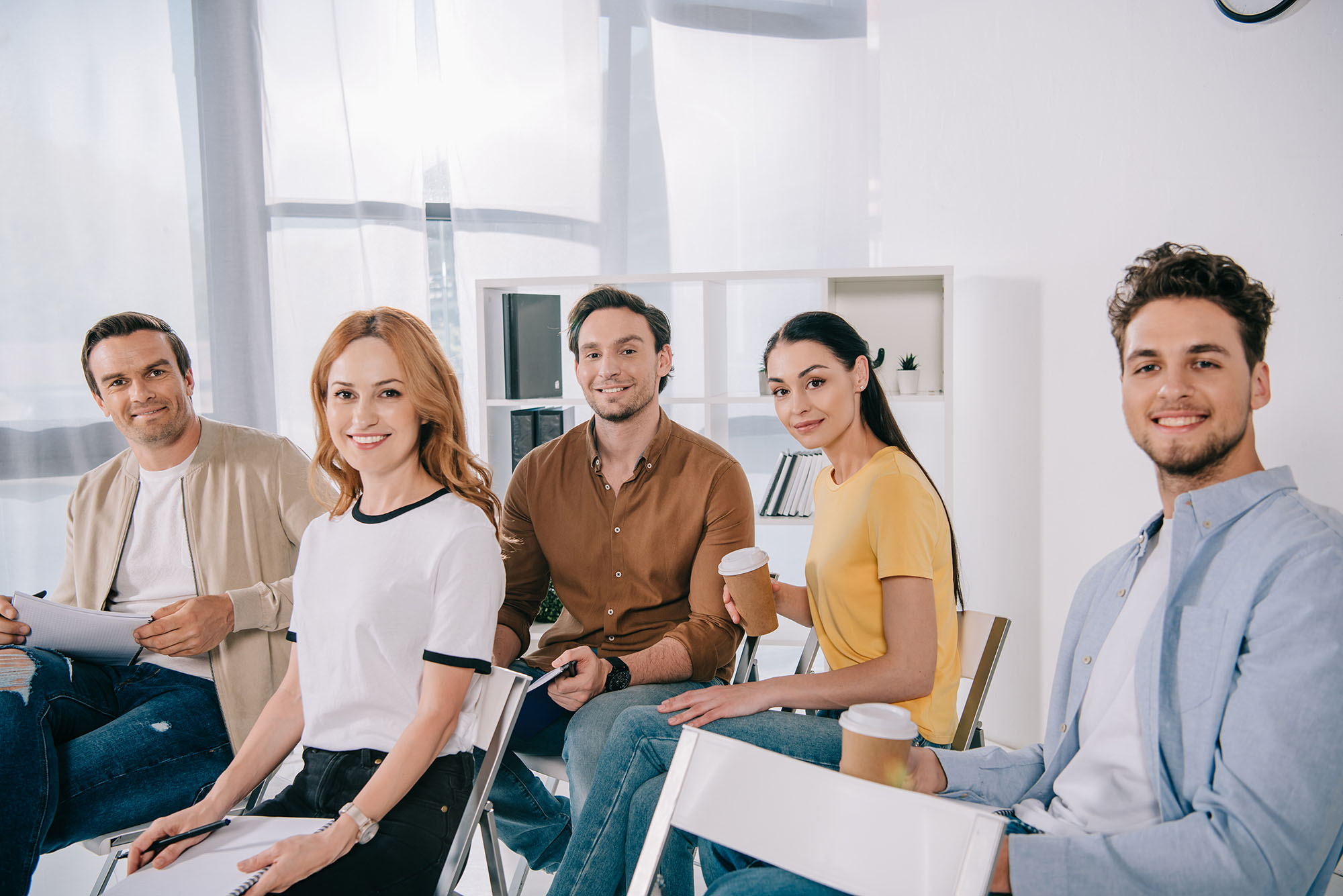 People and their skills are a key element in the company's success and growth.
This is precisely why we invest relentlessly in training
implementing various initiatives aimed at both enhancing specific skills and fostering personal growth
The project for the search, selection and insertion of the workers involved in the painting was wanted by the company management to increase the proportion of female employees and to introduce diversity, including gender, which could represent an added value for the entire department.
With this project, the company wanted to send out a signal, demonstrating a long-term vision that aims to promote greater inclusion even in a traditionally male sector.
Finding maintenance technicians motivated for the role and adequately trained to cover this delicate task has historically been difficult, also because it is a transversal profile of all production sectors. For this reason we have decided to experiment with a new training path by launching an IFTS project according to art. 43.
The apprenticeship contract (art. 43 Legislative Decree 81/2015) is aimed at youth training and employment.
The peculiarity of this contractual form is its educational nature, as it puts young people in a position to acquire practical and technical-professional skills directly in the company,
Women's welfare for women
EF Group has decided to launch a project for women, dedicated to the dissemination of psychological well-being. The project consisting of training pills dedicated to the personal and occupational psychological well-being of working women and chosen was MyPeopleCare, Women's Welfare for Women.
The project made it possible to deliver seminars all aimed at psychological well-being, the primary objective of which was to share coping strategies regarding typical life stages of the Woman and the Mother, addressing salient issues that normally require knowledge, education and coping strategies both emotional and behavioral, useful and effective.
All seminars organized in groups are conducted by an expert psychologist in person, giving the opportunity to interact and discuss various topics.