Target: emission reduction
Replacement of 50,000 nmc filter with 170,000 nmc filter to reduce diffuse emissions and capture emissions from the end-of-melt process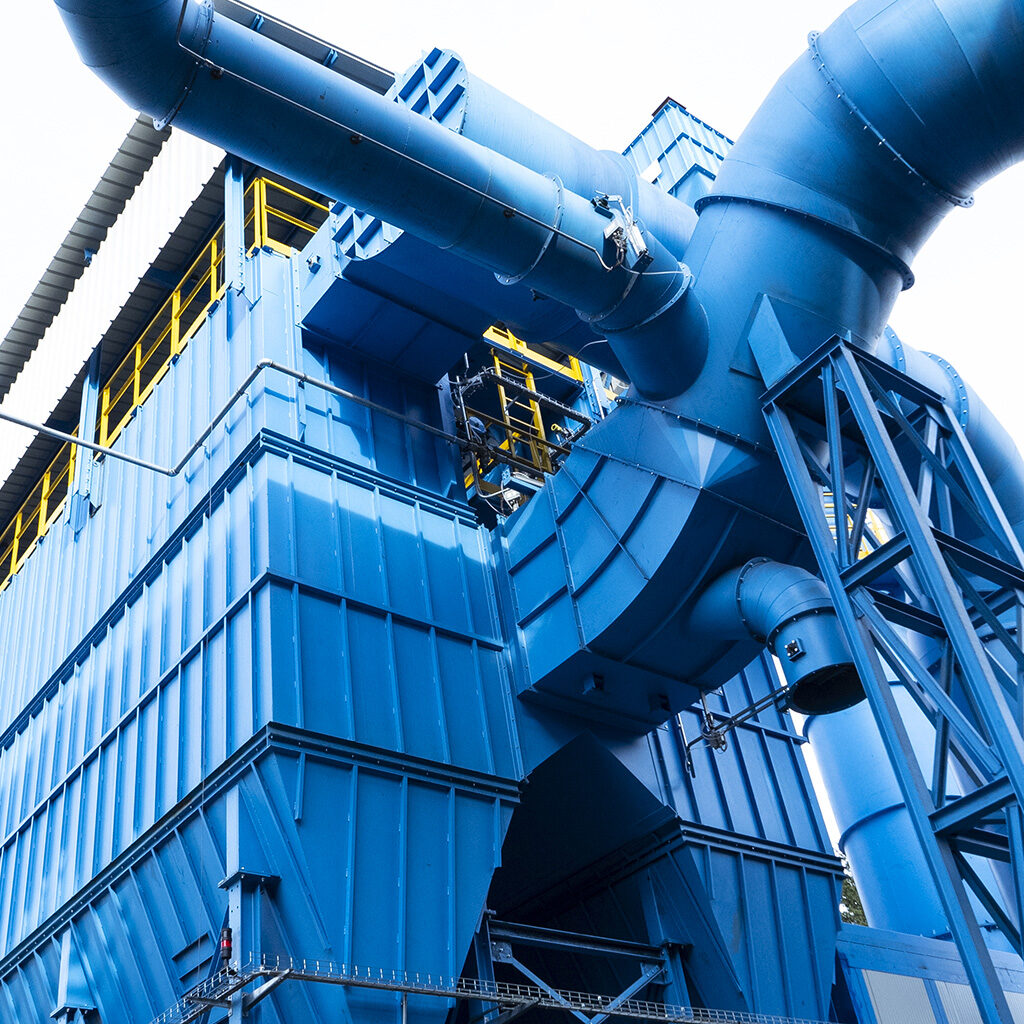 Our Environment and Energy Management System is aimed at containing environmental risk well beyond the emission limits imposed by current regulations.
The control of quality parameters of atmospheric emissions is monitored regularly in order to reduce the number of our atmospheric emissions.
The control is carried out by means of cyclones and dry bag filters of different capacities.
Some thermal processes also use fossil fuels, which result in the emission of CO2 into the atmosphere.
In particular, our production of cast iron castings with a cupola-type melting plant (i.e., coke-fired) is affected by the EU ETS Directive, with associated CO2 emission monitoring requirements and third-party verification.
Confirming the attention devoted to the environmental issue, we continue on the path of assessing the Carbon Footprint of Organization, in accordance with UNI EN ISO 14064- 1:2019.
With this activity we intend to develop a path of energy and environmental sustainability of business processes, in order to identify long-term solutions useful for industrial planning, CO2eq emissions abatement and the definition of a transition strategy towards a low-carbon economy.