Our continuous investment in the sustainability, quality and efficiency of our production technologies are the key to achieving and ensuring a sustainable and shared business model.
We are a Solutions Provider. We anticipate change, meeting market challenges and interpreting technological trends: we help Groups and Companies focus on problems and objectives and develop innovative solutions based on a strategic vision of continuous research and evolution.
We have always been at our clients' side with a dedicated approach, consolidated experience and an international dimension.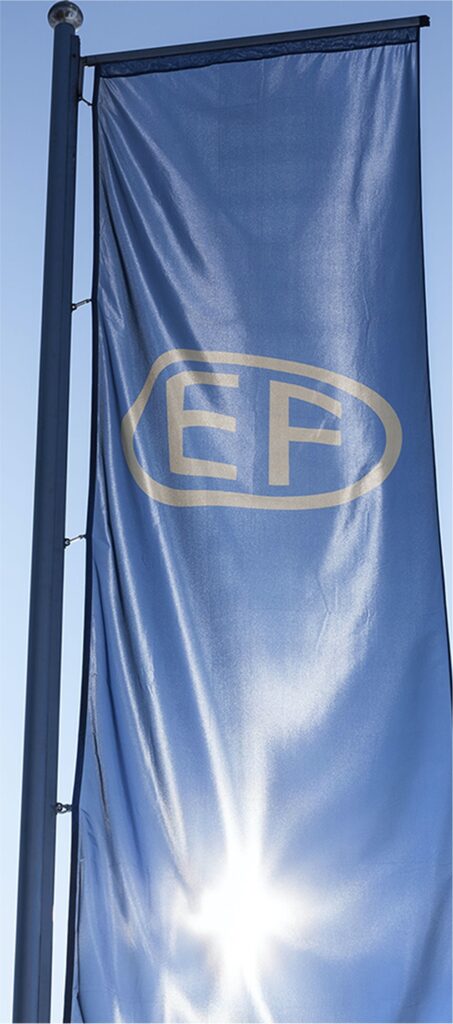 EF Group's level of innovative technology, advanced know-how, complemented by our 99 years of practical experience, constitute the state of the art in the production of components used in multiple industries.
That is to say, the sum total of our experience, continuously acquired, constantly developed and applied every working day, ensures that our customers receive components made with the most advanced production systems.
The research and development we undertake within EF Group and our continuous investment in the quality and efficiency of our production technologies are key to achieving 100 percent customer satisfaction and ensuring a sustainable business model for the future of our companies.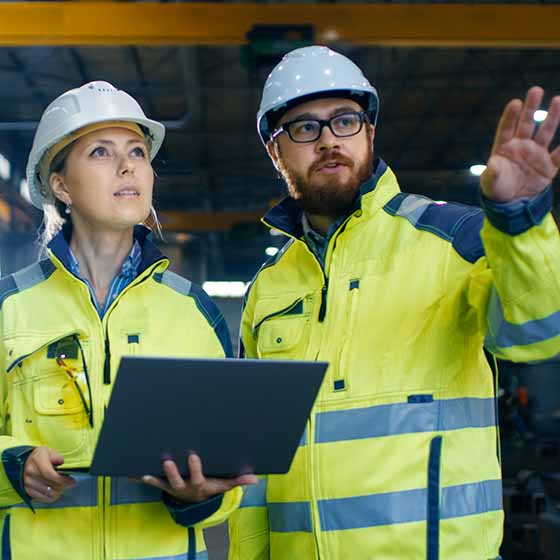 Our path is toward a future where growth, sustainability and innovation are inextricably linked. 
Solidarity toward the local area
We have established a dialogue with local institutions by supporting a number of cultural, social and sports activities and initiatives.
We believe that participating in the life of the local communities where our plants are located is equivalent to connecting with people and supporting and sharing what is of value to them.
People, training and safety
For us, people are real assets, and each person, strong in their knowledge and skills, is the lever of our company's success.
We pay special attention to people, starting with recruitment and selection. We offer everyone the opportunity to join our reality while respecting the principles of diversity and equal opportunity, and we try to enhance without any discrimination the skills and value of each candidate.
People and their skills are a key element for the company's success and growth.
This is precisely why we invest incessantly in training, implementing various initiatives aimed both at enhancing specific skills and fostering personal growth.
Activities with schools and universities
Our attention to local communities is also expressed in our relationship with educational institutions, both at the upper secondary and university levels.
We are convinced that dialogue with the institutions of knowledge can offer young people the chance to learn about all aspects of the world of work and, in particular, motivate them to reevaluate professions that have long since, unexpectedly, no longer been considered an opportunity.
Precisely because we believe in the fundamental importance of investing in human capital, over the years we have collaborated with various educational institutions and universities through apprenticeship, school-to-work, and thesis pathways.
EF Group S.p.A. is an industrial company that, due to its structure and size, the activities it manages and its ties with the territory and the environment, plays a relevant role with respect to the market, economic development, environmental protection and the welfare of the communities in which it is present, operating in a multiplicity of institutional, economic, political, social and cultural contexts.
EF Group S.p.A., recognizing the importance of ethical-social responsibility in the conduct of business and corporate activities, has prepared this Code of Ethics in order to clearly and transparently identify the set of values to which the same unifies its activities for the purpose of achieving current and future success and development.
EF Group S.p.A., therefore, requires all its employees, collaborators in general and all those who contribute to the proper functioning of the company, to comply with the rules and principles enshrined in this Code of Ethics as essential for the proper functioning, reliability, reputation and image of EF Group S.p.A. itself.
The fundamental themes of EF Group