Grey, nodular and vermicular cast iron from 0,05 Kg. up to 350 Kg.
Production of components for automotive/trucks, industrial vehicles, earthmoving machines, agricultural, compressors, hydraulics and various other sectors.
Pilenga Baldassarre Foundry S.r.l.
We create value for our customers through an extensive and innovative range of products and services developed with a sustainable and responsible approach.
Production takes place in the plant in Lallio, Bergamo, in a 40,000 sq. m. area ( 20,000 covered ) with about 100 employees.
The installed capacity of 25,000 tons/year is characterized by great production flexibility: we are able to efficiently produce castings from 0,05 kg  up to 350 kg.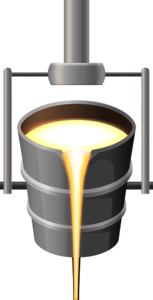 40.000 sq. m. - 20.000 sq. m. covered
Verticaal molding lines details
Moulds 600 x 480 x ( 200/360 )
Moulds 750 x 535 x ( 200/360 )
Casting weight 0,05 - 25 Kg.
5 Electric furnaces of 28 Tons each
Horizontal molding lines details
Flasks 1.400 x 1.200 x ( 300 + 400 )
Casting weight 30 - 350 Kg.
We are a Cross-Market-Foundry
The company cuts across all industries due to its marked production flexibility (we produce castings from 0,05 to 350 kg in grey, spheroidal and vermicular cast iron).  Quick and punctual deliveries are distinctive factors.
77% of the metal feedstock
comes from recovered materials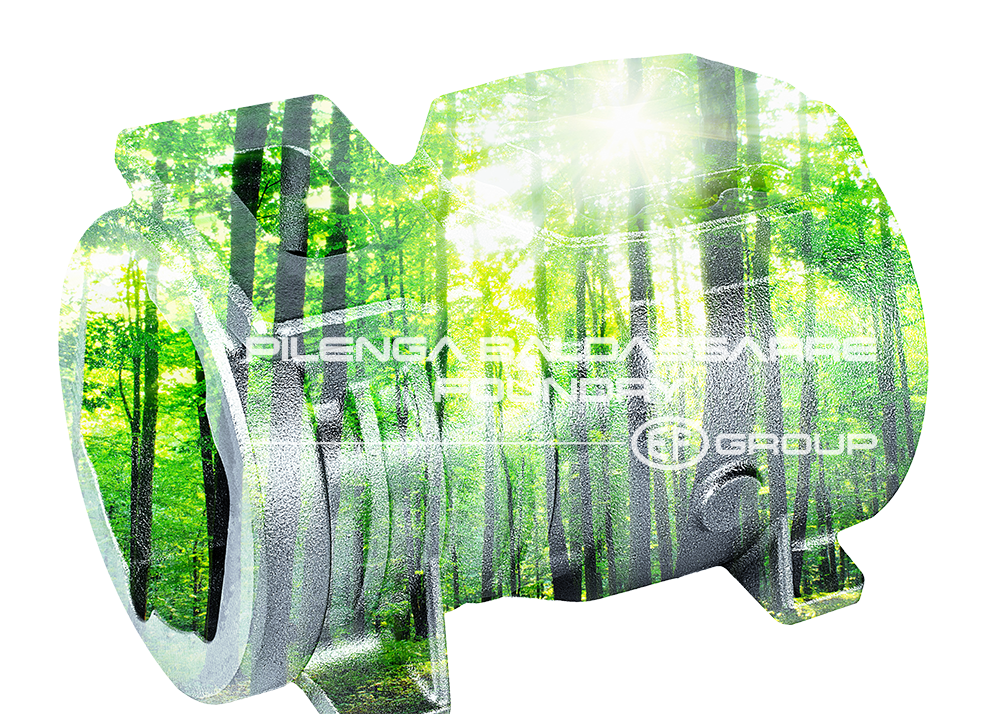 95% of waste generated
becomes raw material in other industrial processes
Our way to sustainability
Environment and Circular Economy
The activity of the foundry highlights in a good part of its processes the "circularity" of the economy, given in good part by the recycling industry and all the supply chains involved.
A large part of the raw material used in our production processes comes, in fact, from ferrous scrap and the reuse of waste from the same processes.
We have been applying for years a continuous, preventive and integrated environmental strategy toward processes, products and services in order to increase the overall efficiency and reduce the impact on 'environment and man in view of circular economy.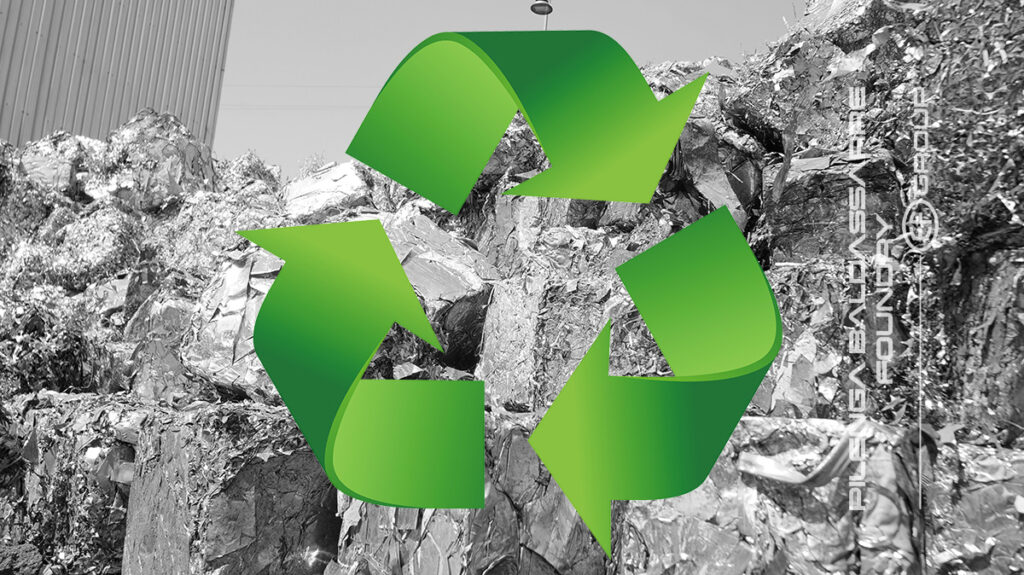 Since its acquisition by the Company in 2016, Pilenga Baldassarre Foundry has undergone a major restructuring plan and upgrade of production technologies.
RESTRUCTURING PLAN: some example
Modernization of the forming line
Modernization of the sand preparation and recovery plant. View time-lapse video of the line installation.
Reduce diffuse emissions and capture emissions from the end-of-melt process
Ferrous part recovery from dust
A major plant was installed in 2022 that enables the recovery of the ferrous part from dust from production processes.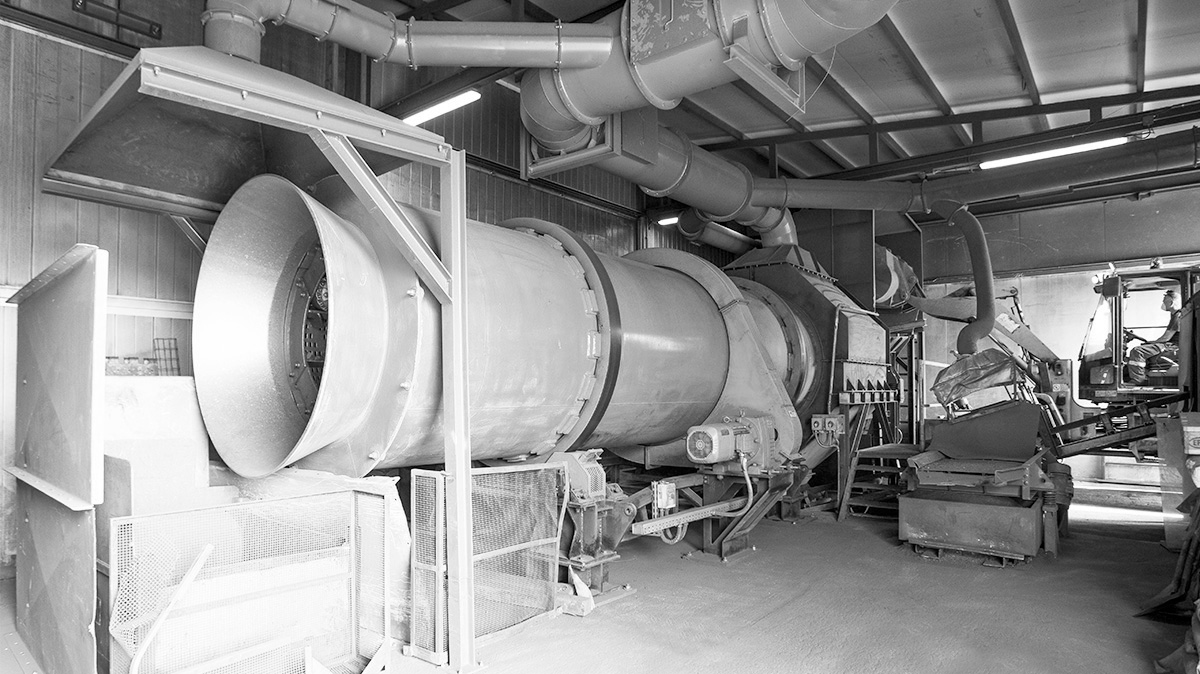 Why Pilenga Baldassarre Foundry?
the photos are an example of our production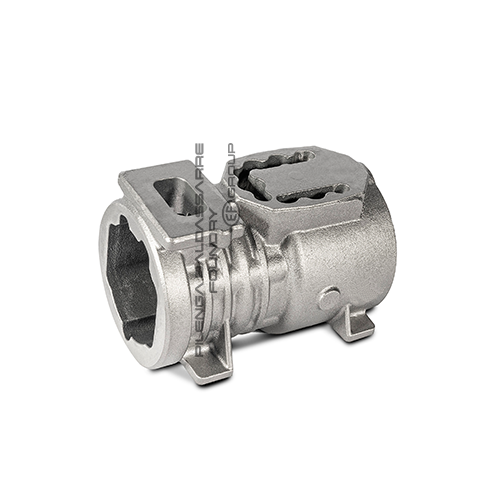 industrial transversality: ability to be suppliers for extremely varied industrial sectors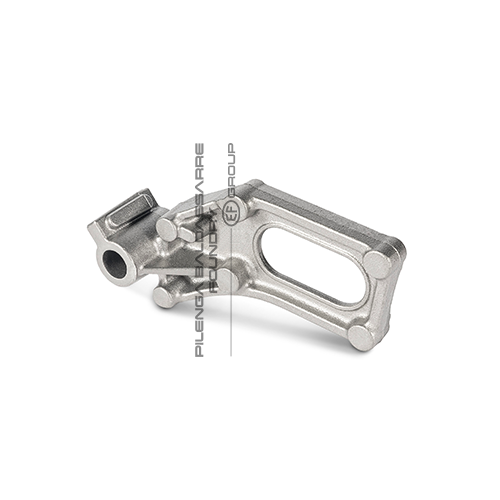 Wide ability to develop custom CAD CAM projects and in co-design mode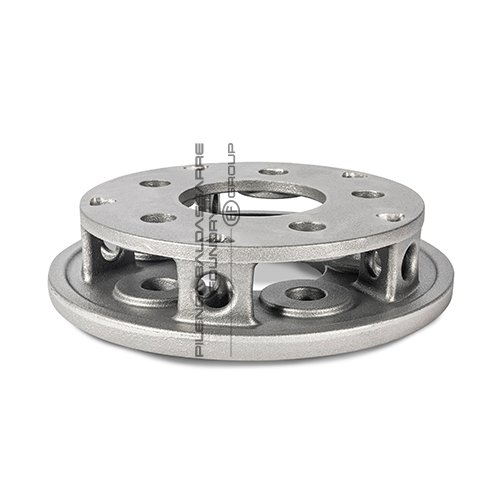 Rapid development of standard and custom prototypes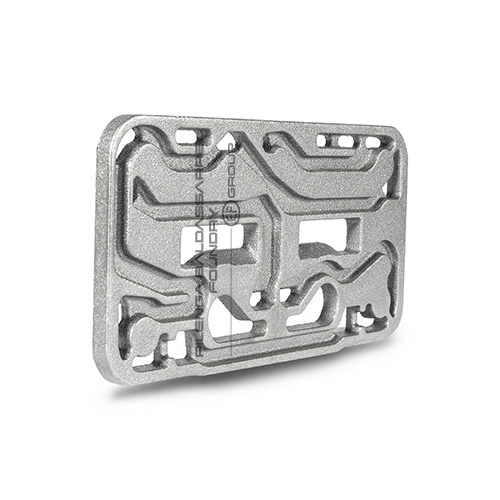 Speed of execution of the entrusted projects. Quality and delivery within the agreed times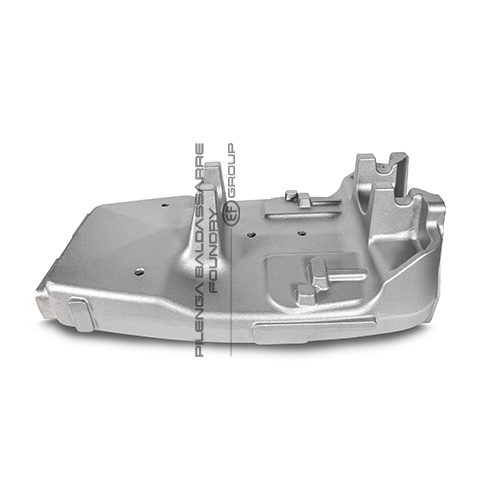 A dedicated Project Manager for every aspect of production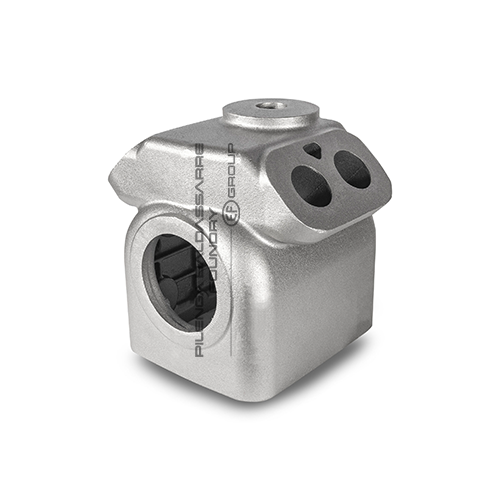 Recent investments have been oriented towards the responsible use of resources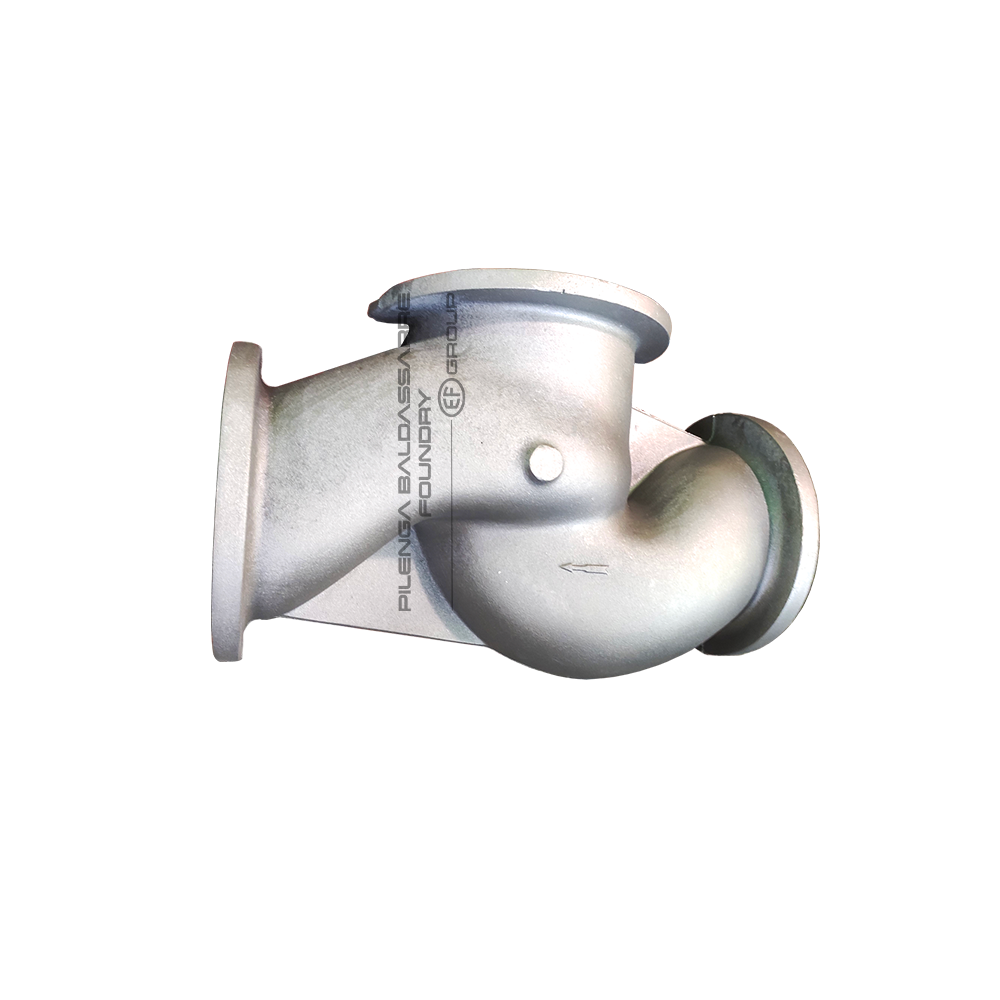 We are ready to provide a customized solutions for you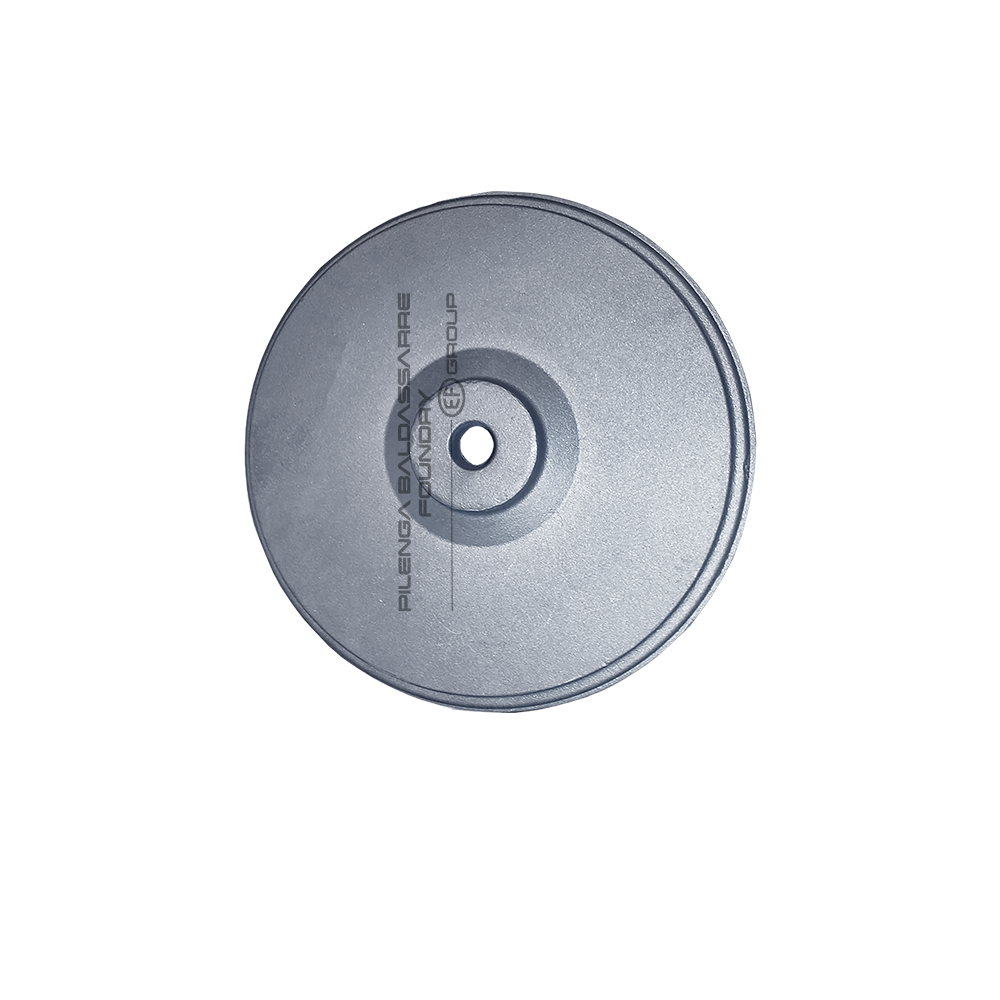 To ensure absolute compliance with customer requirements, our production Quality System team constantly verifies the compliance of processes with ISO 9001:2015, ISO 14001:2015, OHSAS 18001:2007 and IATF 16949:2016 standards through audits and re-certifications. This ensures that the Pilenga Baldassarre Foundry will deliver on its promise to deliver reliable and durable high performance products.
Click on image for download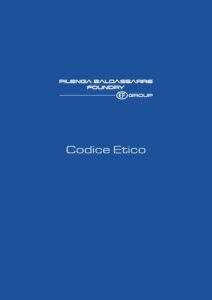 Pilenga Baldassarre Foundry S.r.l. is an industrial company which, due to its structure and size, the activities it manages and its links with the local area and the environment, plays a significant role with respect to the market, economic development, environmental protection and the well-being of the communities in which it is present, operating in a variety of institutional, economic, political, social and cultural contexts.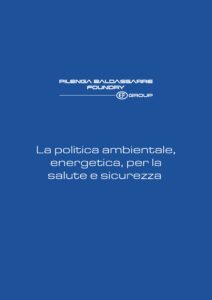 Environmental, Energy, Health and Safety Policy
Pilenga Baldassarre Foundry, producing for prestigious customers in various sectors, undertakes to conduct its activities in order to achieve excellent results in the environmental, energy, safety and health of workers fields (Environmental, Energy, Health and Safety EEHS – Environment, Energy, Health and Safety), in the protection of the ecosystem in which we operate and according to the provisions indicated in the company Code of Ethics.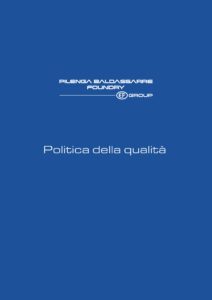 We consider Quality the main success factor in competing with the competition. For these reasons we have implemented a Quality Management System according to the requirements of the ISO 9001 standard and the IATF 16949 Technical Specification in order to improve the management of business processes and meet customer requirements. The system is planned through the analysis of risks and opportunities, believing that this type of approach makes the company proactive and non-reactive, preventing or reducing unwanted effects and promoting continuous improvement.

Follow Pilenga Baldassarre Foundry in Linkedin